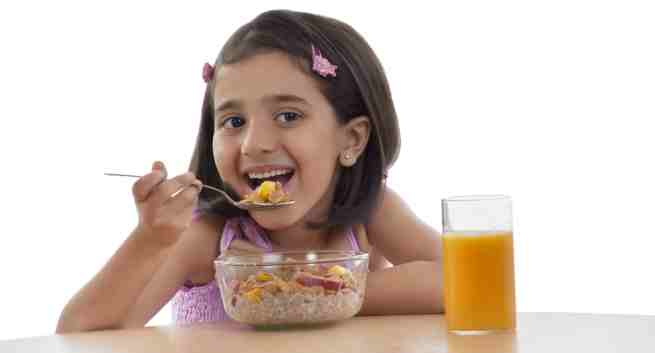 Helping Kids Eat in a Healthy Common Sense Way
Many busy families struggle to eat meals together, eat healthy meals and eat at home. While running kids to activities it is often easy to go through a drive through restaurant and pick up something quickly. If your child struggles with feeding issues or is a very picky eater mealtimes can be even more challenging.
Busy families can try to increase the healthy food they eat by serving more whole foods. What does this mean? Foods that aren't overly processed are whole foods. This means some strawberries instead of fruit snacks or maybe carrot sticks instead of potato chips. Of course treats are something everyone wants and needs, but we will get to this later. Focus on eating fruits and vegetables at every meal. Family members should eat a lean protein at every meal. Again, there is room for a treat here and there, but following these basic guidelines will make a big difference.
One of the best ways you can eat in a healthier way is by cooking at home. Lots of things can be made "to-go" if this is better for your family. Try to shop the perimeter of the grocery store. This is where the majority of the whole foods are found. A good rule of thumb is the shorter the nutrition label the healthier an item probably is! Fruits, vegetables, grains (like rice), nuts, eggs, meats, beans and yogurt are all great examples of nutritious whole foods.
Kids with special needs often struggle with constipation. Increasing the fiber in one's diet is a great way to naturally combat constipation. Fiber is also filling, keeps blood sugar stable (less highs and lows in mood!), and helps with weight management. Examples of high-fiber foods include:
· Vegetables (canned, frozen, or fresh)
· Fruits (canned in juice], frozen, or fresh)
· Beans (dried or canned)
· Nuts and seeds
· Whole wheat items whenever possible
Potassium is also important for kids. Potassium is important for muscle function, nervous system functioning and maintain good hydration levels. Examples of foods rich in potassium incluce:
· Artichokes
· Avocados
· Bananas
· Cantaloupe
· Leafy green vegetables
· Orange juice
· Prunes
· Papaya
· Potatoes with skin (white potatoes have more potassium than sweet potatoes)
· Beans and peas
· Fish, shellfish and clams
· Dairy
· Nuts
Protein is a building block for muscle and helps your body repair itself. It is a component in stabilizing blood sugar. Lean protein is the best choice for almost all meals. Ideas for protein include:
· Eggs
· Reduced fat cheese
· Lean beef and chicken (and other meats)
· Low-fat milk
· Yogurt
· Beans
· Nuts and seeds
· Whole grains
· Rice
All children need fat in their diet. It helps with brain development and growth. There are better fat choices you can make for your child. Omega-3 fatty acids are very important for kids. Great fat sources include:
· Fatty fish like salmon and tuna
· Eggs with omega-3
· Nuts
· Seeds
· Olive oil
· Canola oil
· Ground Flaxseed
Try to have a good fat, protein and carbohydrate source at every meal and snack. A good rule of thumb for treats is 3 a week. It is okay to not follow the healthy eating plan three times a week. It is ok to have fried chicken, ice cream or whatever is pleasing to you!
If you have a picky eater or need help with your child's weight and nutrition please give us a call at 651-636-4155.
*Source: Eat to Perform, "Helping Kids Eat Healthy"