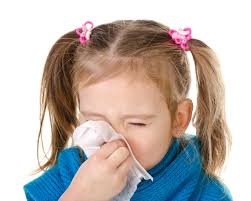 Staying Healthy During Cold and Flu Season
*information gathered from the Centers for Disease Control
It's that time of year. Sneezing, coughing, runny noses… colds are everywhere and the flu isn't far behind it. What are some of the best ways to prevent the spread of colds and flu?
1. Get vaccinated. The best way to prevent the flu is to get vaccinated.
2. Avoid close contact with people who are sick. If you are sick, stay home from work. Kids should stay home from school. If possible avoid errands until you are feeling better. This will prevent spreading illness to others.
3. Cover your mouth and nose when you sneeze of cough. This can be hard for children to remember, but keep reminding them. They will get it. Remember to cough or sneeze into your elbow or a tissue. Using your hand only furthers the spread of germs.
4. Clean your hands. Wash your hands with hot water and soap. Make sure you and your kids wash for a long enough period of time (the length of the happy birthday song) and scrub all areas on the hand. In a pinch you can use hand sanitizer, but nothing is better than good old soap and water.
5. Avoid touching your eyes, nose and mouth. This can be very hard for many children. Do the best you can!
6. Clean and disinfect objects that may be contaminated. This means toys, surfaces in your home like counter tops, door knobs etc.
We hope you stay healthy this winter!