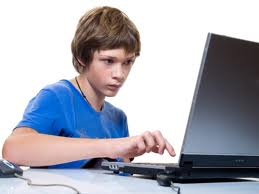 Protecting Your Kids Online
It is important for parents to take charge of how their children use the internet and electronic devices. Parents need to set ground rules so kids know their limits. Examples of rules are what sites kids can visit, how many texts they can send a month and how much screen time they are allowed per day.
Before you buy a device for your child (or family) do your research. Know what devices connect to the internet. Educate yourself about built in webcams. Understand the technology yourself before your child is allowed to use it.
Monitor your child's internet use. If you are able to see what your kids are doing the less likely they are to get in trouble. Monitoring software is helpful, but it does not guarantee your child is safe online.
Keep an eye on your child's social media profiles, but be respectful of their space too.
Communicate with your kids about what they are doing online. Get involved so that they know they can share information with you. Play games online with your kids. Yep, for real! When you respect your child's interests they are more likely to respect your rules.
Talk to your children about protecting themselves online and respecting others online.
For more information about online safety go to netsmartz.org