Joe Sheeser
Joe has experience working in Human Resources and various office administration roles. He received his Bachelor of Arts in Psychology from the College of St. Scholastica in 2014 and his Master of Arts in Strategic Leadership from Bethel University in 2017. Joe helps lead front desk operations, manages therapy schedules, and manages medical records.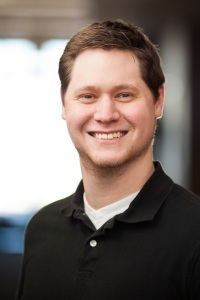 ---
Angie Wazlawik
Angie Wazlawik has been working in the health care industry for over 20 years. After working as a Licensed Practical Nurse for six years, she graduated in 2005 as a Registered Nurse. Her calling was to care for the terminally ill and families through hospice; but this has evolved through the years in many ways.

She has two children, a 12 year old daughter, and a 10 year old son. In her son's early school years, teachers and family began to notice things weren't "quite right" with her child, which led to testing, and a diagnosis of ADHD and SID. The Rosenberg Center couldn't have fit into her life at a better time; and her life experiences allow her to share her story and empathy with the families we serve here daily.

Re-married in 2014, her husband and their kids enjoy camping, being on the water, boating, movies, shopping, festivals, and just plain fun!